Joe Igbokwe Reacts After His Family Members Disowned Him For Celebrating Kanu's Arrest
In recent developments, Joe Igbokwe family members in Nnewi, disowned him for celebrating after federal government arrested IPOB leader Mazi Nnamdi Kanu.
According to a statement that was released by the Igbokwe Royal family of Nnewi, they condemned the unpatriotic, Igbo hating and self serving political action of their son Joe Igbokwe, who was recently seen celebrating, after Mazi Nnamdi Kanu was arrested by the federal government of Nigeria.
The statement released by the family, was duly signed by Mr Johnny Madukaejiaka Oforjebeogu Igbokwe.
Joe Igbokwe has however, reacted after he came across the memo made online by his family members in Nnewi Anambra State. According to him in his official Facebook page, he wrote;
"For the avoidance of doubt and to all intents and purposes let it be known and it is hereby made known that i will take all insults in the world from all manner of people, the good and the bad". See the picture below for full details of what he posted online.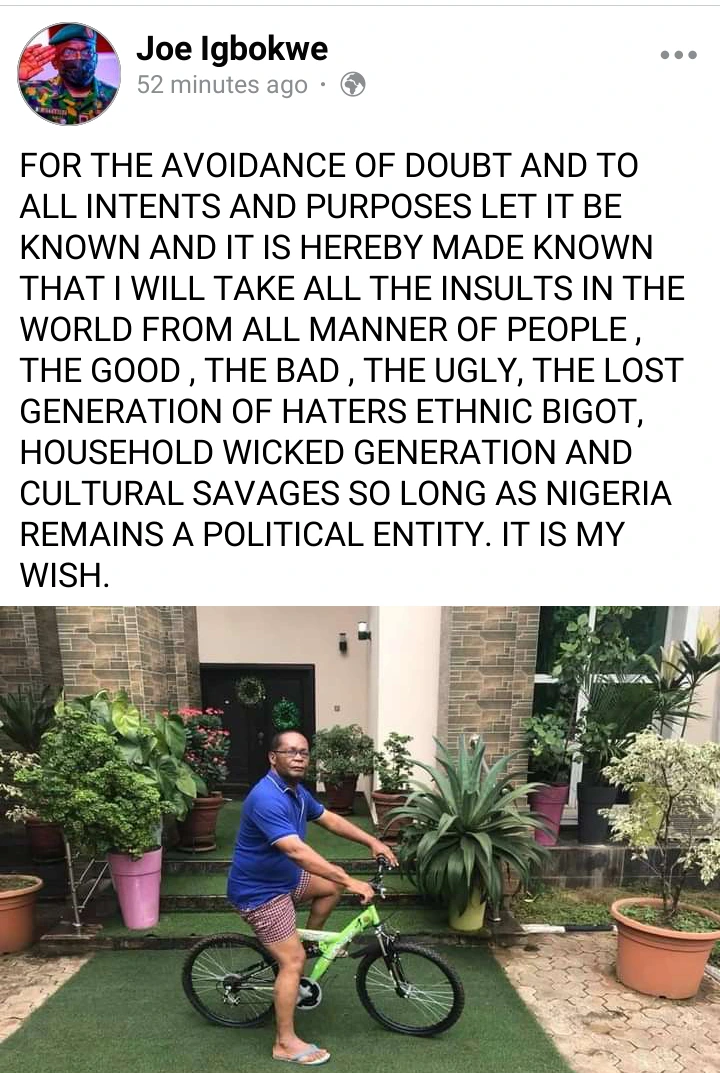 From the statement above, Joe Igbokwe assured his followers that he is ready to accept any decisions made by his family members.
What are your thoughts about this? Kindly leave a message in the comments section below.